Home | Saltwater Flies | Fly Tying Materials | Saltwater Fly Fishing Accessories
Ordering Instructions, Shipping rates, Your Satisfaction Guaranteed
Saltwater Flies Mainpage | Chris Windram's Saltwater Fly Museum
Bonito Bunny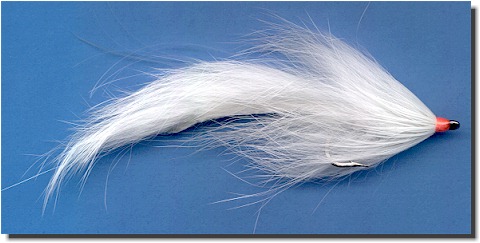 A simple bunny style fly can be one of the most important all-around flies to have in your box. The dramatic action of a rabbit fur fly in the water is highly attractive to many different gamefish, and our Bonito Bunny is a key pattern for bonito and false albacore or little tunny. This is also a pattern that we turn to repeatedly for striped bass in a variety of fishing situations.
---

COLORS:                    		SIZE: 2                PRICE $4.95 each
#2
White (shown above)	Temporarily out of stock
Chartreuse		Add to Cart

View Cart

Our Bonito Bunnies are tied on Mustad's 34007 in a size #2. The Bonito Bunny is approximately 3" long. Tied by Blake Davis.
Fishing the Bonito Bunny: Cast this fly to actively feeding fish for excellent results. This is also a wonderful searching pattern for striped bass, day or night. When fishing for bonito or albies, this fly can work wonders, especially in areas of reduced tidal current, where the fish may examine the fly more closely. Cast the fly into feeding lanes, and then retreive steadily with a medium speed. If bones and albies are showing sporadically in an area without developing a definite pattern of movement, try fishing this fly blind with a high speed retrieve. At times, this kind of presentation will draw dramatic strikes from bonito and false albacore.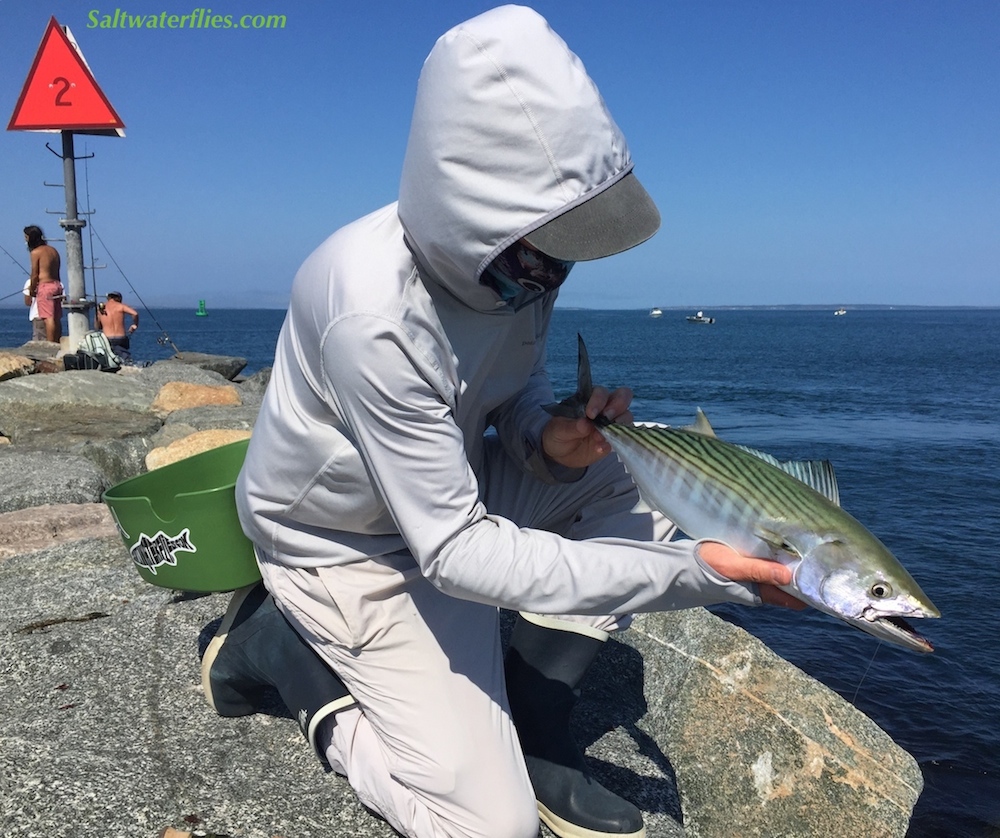 Atlantic Bonito
---




TIGHT LINES!
P.O. BOX 362, HOUSATONIC, MA 01236
413 274-6143 * Fax 413 274-0145


SaltwaterFlies.com - Got Backing?

We can help you to choose a fly selection for your needs.
E-mail us at cwindram@SaltwaterFlies.Com.

[Back to the Fly Navigation Page] [Wade Back to the Home Page]