Home | Saltwater Flies | Fly Tying Materials | Saltwater Fly Fishing Accessories
Ordering Instructions, Shipping rates, Your Satisfaction Guaranteed
Saltwater Flies Mainpage | Chris Windram's Saltwater Fly Museum
TNT Backcountry Bug
TNT Backcountry Bug
Florida fly tier Taylor Topliffe brings us this excellent "Backcountry Bug" - a great fly for snook, redfish, baby tarpon, and more. This very "buggy" pattern works well in a wide variety of situations. Lightly weighted with bead chain eyes, this slow-sinking fly is solid sender for sight casting to laid-up fish, picking pockets in the mangroves, or as a general searching pattern. Soft marabou tail has lots of action in the water, and a monofilament weedguard keeps you fishing effectively in brushy areas. All colors feature a classic "Red Head" accent. Taylor's "TNT" fly has produced some truly explosive action in the backcountry including the Cobia seen below!
Click here to see a top view of the Black color. $6.99/ea.


TNT Backcountry Bug Purple (Red Head) Temporarily out of stock

TNT Backcountry Bug White (Red Head) Add to Cart

TNT Backcountry Bug Black (Red Head) Add to Cart



The TNT Backcountry Bug flies are approximately 2 1/2 inches long (6.5 cm). Tied in the USA by Taylor Topliffe on the Mustad C68SNP Tarpon hook in size #1.
---
TNT Backcountry Bug White (Red Head)
TNT Backcountry Bug Black (Red Head)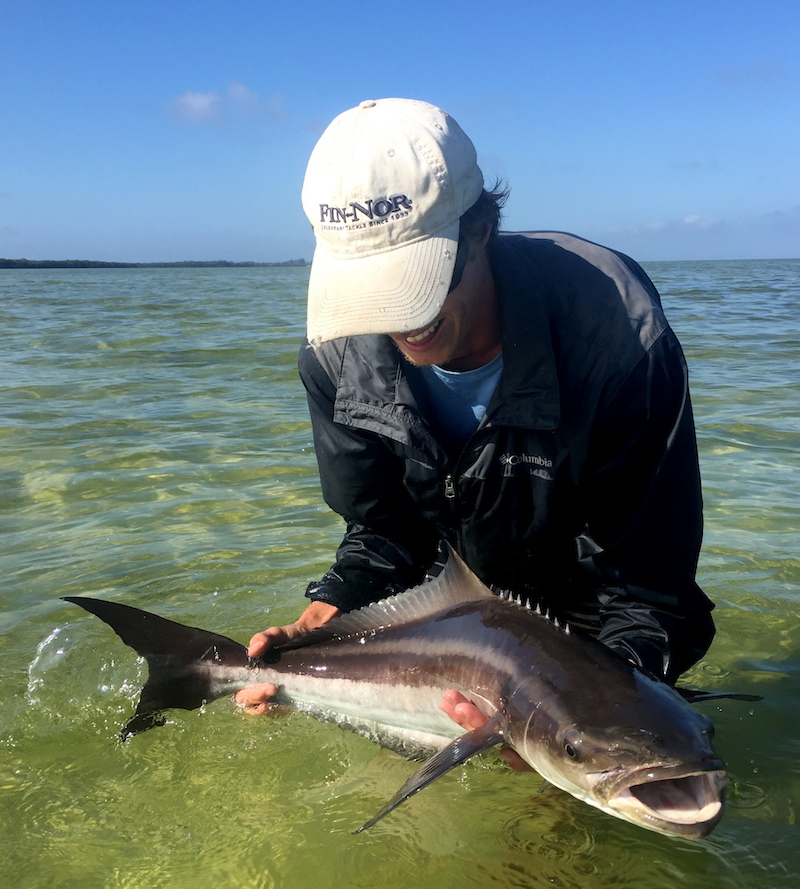 Sight-cast Cobia in shallow water
Note: All of the Saltwater Flies that we sell are handcrafted items - some small variations in size, color, or shape from the flies pictured here are possible. We guarantee your satisfaction with any fly purchased from us - if any fly you order from us does not meet your expectations, you may return it (unfished!) for a full refund.
---




TIGHT LINES!
P.O. BOX 362, HOUSATONIC, MA 01236
413 274-6143 * Fax 413 274-0145


SaltwaterFlies.com - Got Backing?

We can help you to choose a fly selection for your needs.
E-mail us at cwindram@SaltwaterFlies.Com.

[Back to the Fly Navigation Page] [Wade Back to the Home Page]