Home | Saltwater Flies | Fly Tying Materials | Saltwater Fly Fishing Accessories
Ordering Instructions, Shipping rates, Your Satisfaction Guaranteed
Saltwater Flies Mainpage | Chris Windram's Saltwater Fly Museum
Crease Flies
Crease flies are key patterns for fish which feed on top. With their attractive reflective finishes and cupped face, these flies make a commotion which triggers gamefish to strike. Striped bass, bluefish, false albacore, and a host of other species like jacks, dolphin, and small tunas will pulverize these flies!
---

COLORS:                    	SIZES: 4, 1/0, 3/0

#4 $8.95/ea
Blue Back	Add to Cart

#1/0 $8.95/ea
Olive Back 	Add to Cart
Blue Back 	Add to Cart
Fire Tiger	Add to Cart

#3/0 $8.95/ea
Olive Back 	Add to Cart
Blue Back 	Add to Cart

View Cart

The size #4 Crease fly is approximately 2 1/2 inches long; the size #1/0 is approx. 3 1/4 inches long; size #3/0 is approx. 4 1/4 inches long. Our Crease flies are tied by Umpqua Feather Merchants.
Fishing the Crease Fly: Fish Crease flies fast on the surface when casting to actively feeding fish - a swift medium length strip followed by a pause will bring dramatic strikes from a variety of species. Fish feeding more selectively or at night may require a slower retrieve. Crease flies can also be fished below the surface on an intermediate or sinking line just like any other baitfish imitation.
---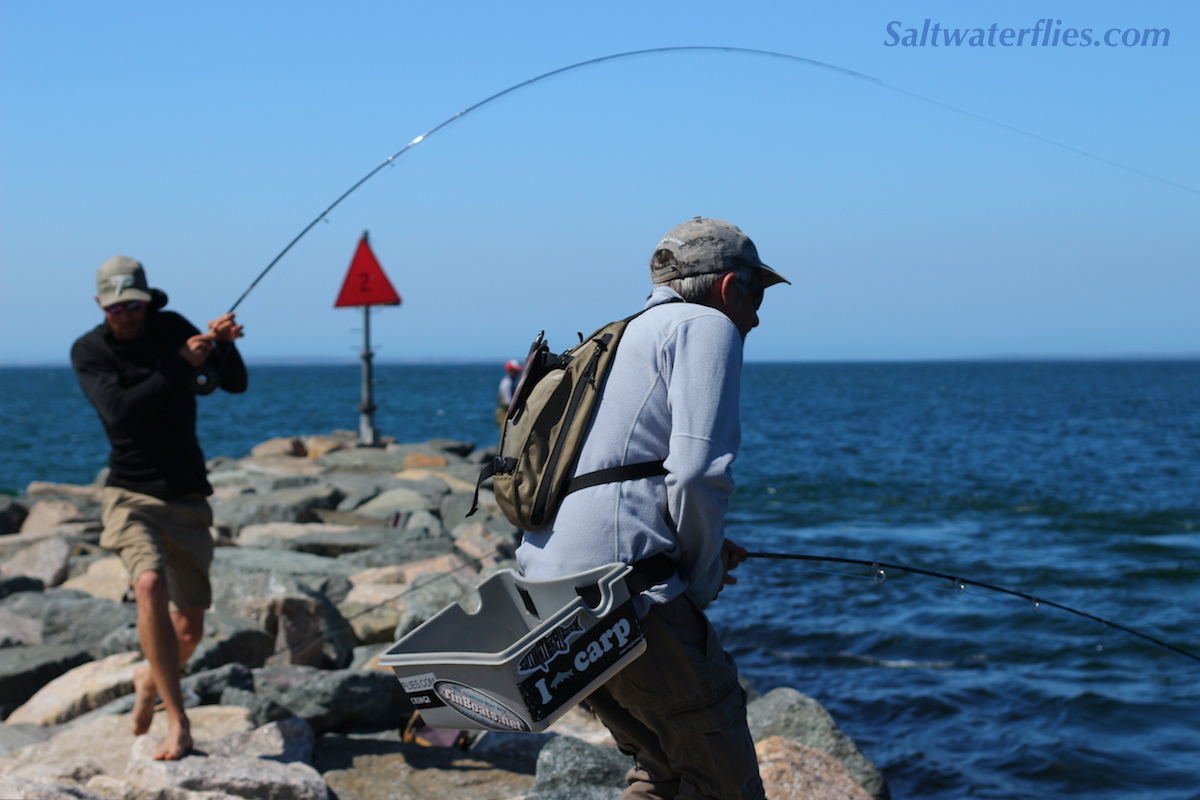 Doubled up on False Albacore. Photo: Chris Windram




TIGHT LINES!
P.O. BOX 362, HOUSATONIC, MA 01236
413 274-6143 * Fax 413 274-0145


SaltwaterFlies.com - Got Backing?

We can help you to choose a fly selection for your needs.
E-mail us at cwindram@SaltwaterFlies.Com.

[Back to the Fly Selection Page] [Wade Back to the Home Page]