Home | Saltwater Flies | Fly Tying Materials | Saltwater Fly Fishing Accessories
Ordering Instructions, Shipping rates, Your Satisfaction Guaranteed
Saltwater Flies Mainpage | Chris Windram's Saltwater Fly Museum
Bonefish Bitters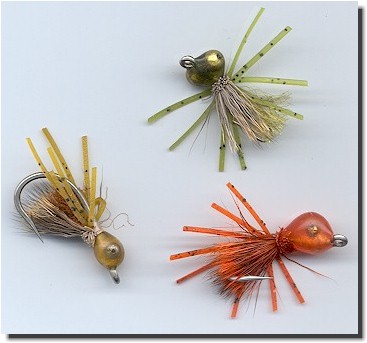 The Bonefish Bitters is a classic epoxy pattern for bonefish. Imitates a small crab or urchin, and drives bonefish wild in a wide variety of locations. Especially popular in Mexico, Belize, and other South American destinations. The Orange color shown in the photo is no longer available.
---

COLORS:            SIZE: 6                         PRICE $5.49 each 	
Amber  Add to Cart
Olive  Add to Cart

View Cart

The Bonfish Bitters fly is approximately 1 1/8 inches in length. Tied by Umpqua Feather Merchants. Related patterns: Turneffe Micro Shrimp, Turneffe Crab.
---




TIGHT LINES!
P.O. BOX 362, HOUSATONIC, MA 01236
413 274-6143 * Fax 413 274-0145


SaltwaterFlies.com - Got Backing?

We can help you to choose a fly selection for your needs.
E-mail us at cwindram@SaltwaterFlies.Com.

[Go to the Tying Materials Catalog] [Back to the Fly Selection Page] [Home Page]