The Reel in Review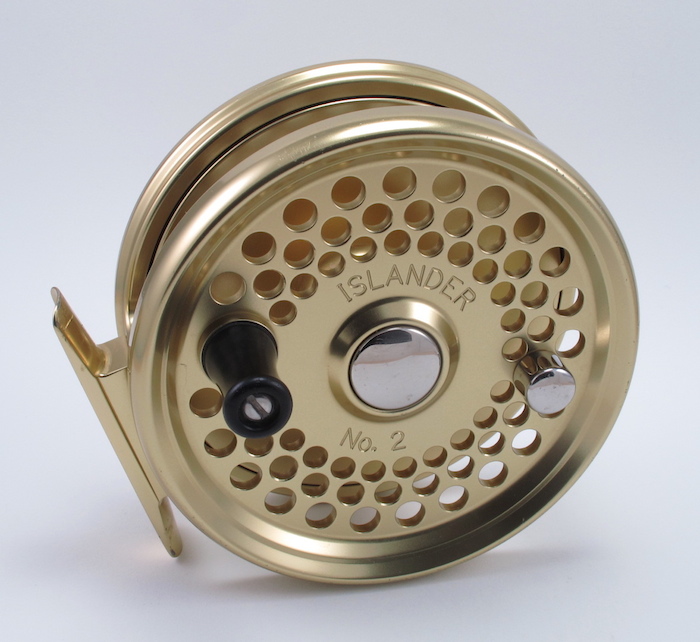 The Islander FR2 was a pretty nice reel "back in the day".
New Article: The Reel in Review - A look at Saltwater Fly Reels past and present, with some tips on getting a good one. Click the photo to read more
---
Tarpon Slider (Tarpon Mouse)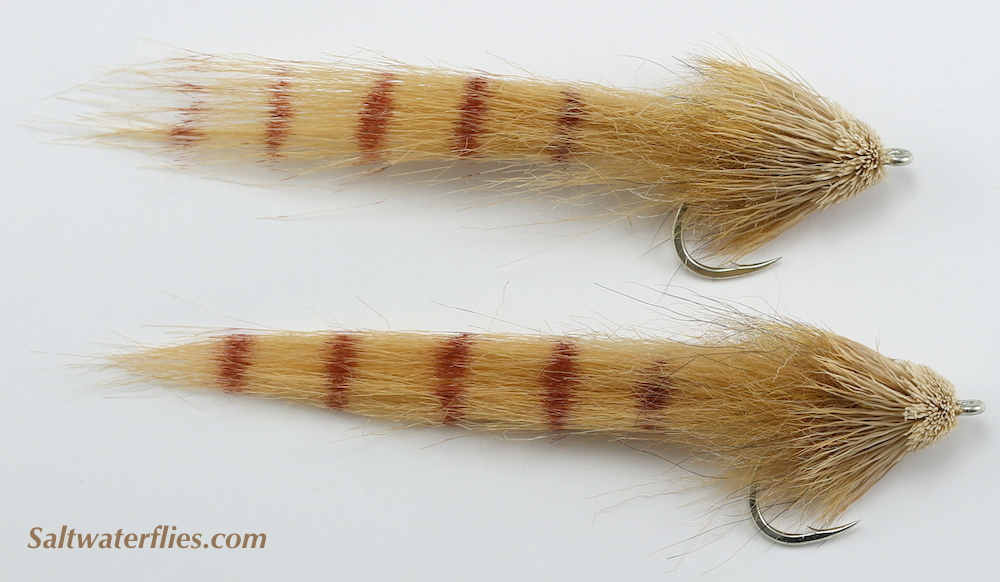 Recently added to our selection of saltwater flies is this excellent Tarpon Slider or "Tarpon Mouse" - a classic style of fly for a wide variety of tarpon fishing situations. Bouyant deer hair head keeps fly fishing at or near the surface where tarpon like to bite! Tied on strong, super-sharp Gamakatsu SL12 hooks - this is one style of tarpon fly that we never leave the dock without. A very important pattern for day or night, we love the explosive strikes that often come to this style of fly! The Barred Tan is a very popular color, but don't neglect the Black Death or the Blurple for serious tarpon action! Click link above to see all of the details for this fly. Tarpon Slider #1/0 Barred Tan: $7.49/ea Add to Cart. See our Fly Selection page for links to other great tarpon flies.
---
free, Free, FREE! Here's a little freebie offer! We occasionally post free goodies that we give away completely free of charge in this space - not too long ago we gave away some free flies. This week we have some free Elk Hair scraps - these are some scraps from when we cut up whole Elk hides for tying materials - the scraps are pretty good for fly tying - they just aren't so easy to package, and some of the hair might not be the highest grade. Good for making small bonefish sliders, bonefish bitters, and more. We've got about a dozen small packs of these scraps we will ship to anyone who wants them completely free of charge. Some of the hair may be long, and some of it may be short - the short stuff can be used to make freshwater flies like the Elk Hair Caddis, small hoppers & terrestrials, etc. If you want to add a pack to your order (one per customer please!), click the link: Add to Cart
---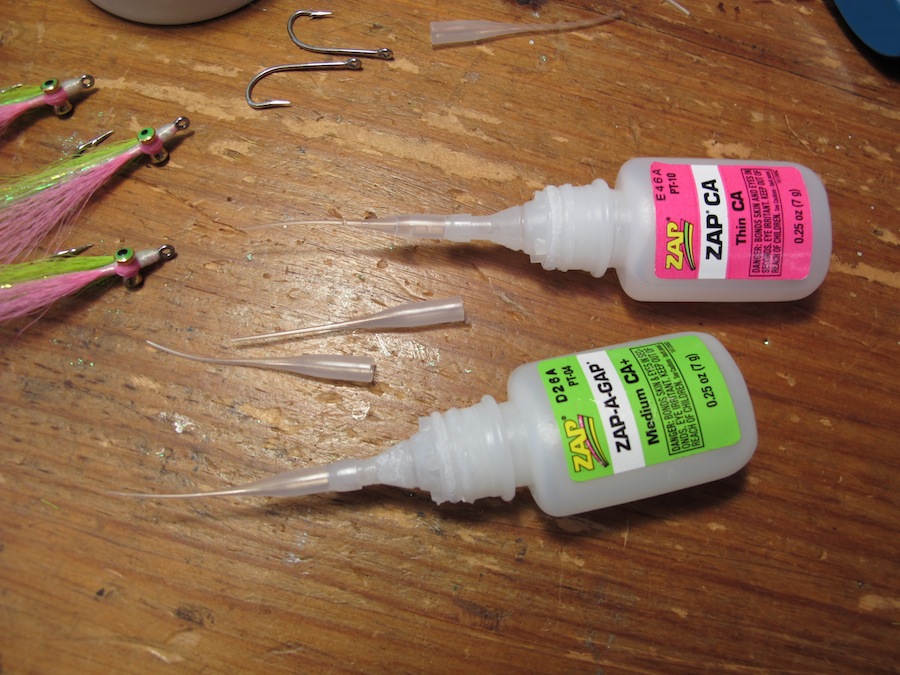 These days I'm often using one of the ZAP "super glues" to increase the durability of my saltwater flies - a quick hit on the thread wraps here and there makes the flies really tough! The green label stuff that we sell is basically all-purpose, and can even be used as a "head cement" to finish the fly. Anyway, the "trick" offered here is that ZAP offers what they call their "Extender Tips" or "Flexi Tips" - a very fine plastic nozzle tip that can be put on the super glue bottles, and left like this on the bench during tying - there's no need to keep putting the cap back on, as the nozzles can be left on for days without clogging. The "Zap A Gap" that we sell now comes packaged with one of these tips. I do keep a small rag handy to quickly clean up any spills and to keep the extender tips clean.
We've got a new feature going here at Saltwaterflies.com with more of these little suggestions; "Windy's Tips n Tricks" - click the link to check it out. - Chris Windram
---

Dick Brown's classic "Bonefish Fly Patterns" is now back in print in a new edition, and we have copies on hand and ready to go! See our Books & DVDs pages to order.