Home | Saltwater Flies | Fly Tying Materials | Saltwater Fly Fishing Accessories
Ordering Instructions, Shipping rates, Your Satisfaction Guaranteed
Saltwater Flies Mainpage | Chris Windram's Saltwater Fly Museum
Bubble Head Popper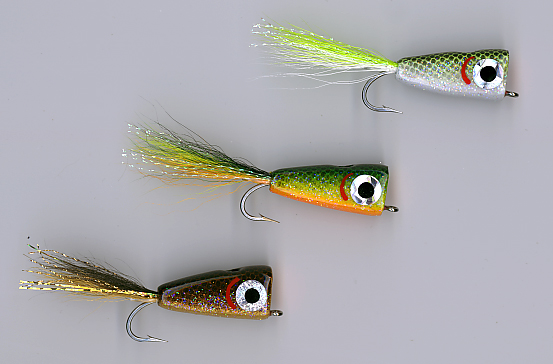 This "Bubble Head" Popper by Rainy's Flies is one of the coolest poppers we've ever seen. A small hole is drilled from the face of the popper to the top of the fly, and water spurts and bubbles through the hole as the fly is retreived. (Two closeups of this are shown here: #1, #2). This feature adds more action and sound to the fly, even on slower retrieves. Perfect for snook, striped bass, small tarpon, jacks, and also plenty useful for surface-feeding freshwater species like peacock bass, pike, and largemouth bass. Rainy's poppers have some of the best finishes we have seen and these are no exception, with a scale pattern finish featuring glitter flake, 3-4 color paint job, oversize eye, and clear coat epoxy finish for durability. Here's a real nice closeup of the Pink/White fly.

COLORS:				SIZES: 2, #2/0, #3/0

Bubble Head Popper #3/0 7.49/ea
Chartreuse/White Add to Cart
White Add to Cart 

Bubble Head Popper #2/0 6.95/ea
Chartreuse/White Add to Cart
Fire Tiger	Add to Cart
White		Add to Cart
Green/Yellow 	Add to Cart
Orange/Yellow	Add to Cart
Red/Yellow	Add to Cart
Blue/Silver	Temporarily out of stock
Pink/White	Add to Cart

Bubble Head Popper #2 6.75/ea
Chartreuse/White Add to Cart
Fire Tiger	Add to Cart
Bronze/Gold	Temporarily out of stock

Size reference photo of the #2 fly shown below - See also these alternate photos of the Chartreuse and the Fire Tiger colors.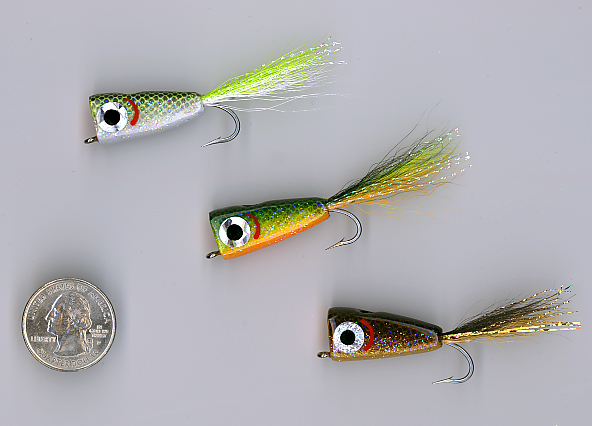 The Rainy's Bubble Head popper is made by Rainy's Flies. The #3/0 fly is about 3 1/2 inches (9 cm) long... #2/0 fly is approximately 3 inches long (8 cm), the #2 fly is approximately 2 1/2 inches long (6 cm). Similar patterns: Bob's Banger, Pencil Popper, Inshore Popper.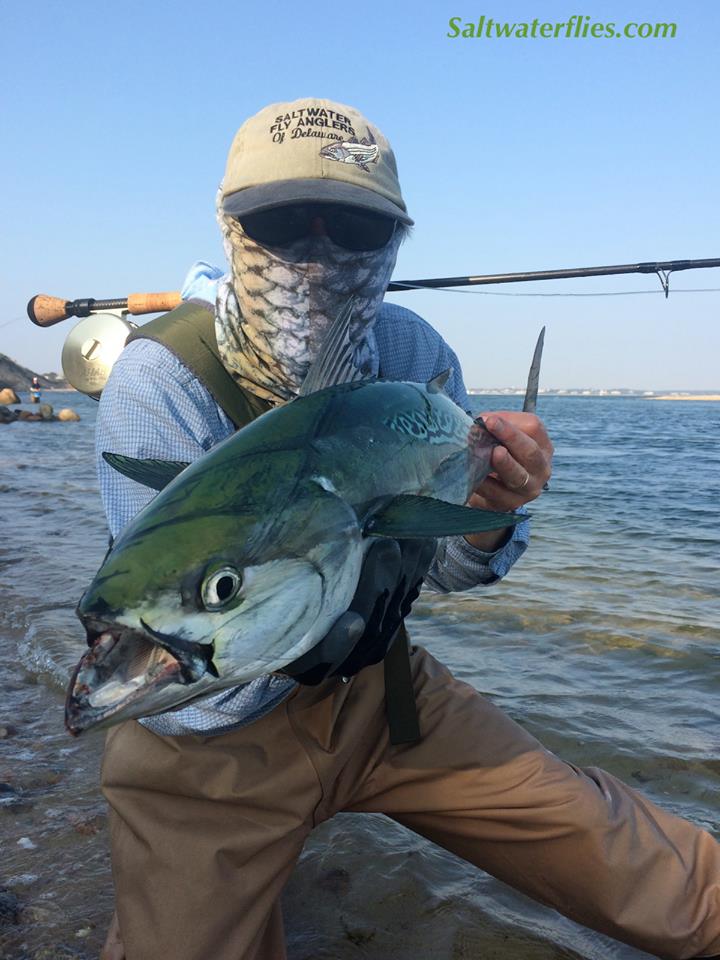 'Albie Slam!
---
Note: All of the Saltwater Flies that we sell are handcrafted items - some small variations in size, color, or shape from the flies pictured here are possible. We guarantee your satisfaction with any fly purchased from us - if any fly you order from us does not meet your expectations, you may return it (unfished!) for a full refund.
---




TIGHT LINES!
P.O. BOX 362, HOUSATONIC, MA 01236
413 274-6143 * Fax 413 274-0145


SaltwaterFlies.com - Got Backing?

We can help you to choose a fly selection for your needs.
E-mail us at cwindram@SaltwaterFlies.Com.

[Back to the Fly Navigation Page] [Wade Back to the Home Page]