Home | Saltwater Flies | Fly Tying Materials | Saltwater Fly Fishing Accessories
Ordering Instructions, Shipping rates, Your Satisfaction Guaranteed
Saltwater Flies Mainpage | Chris Windram's Saltwater Fly Museum
Micro Minnow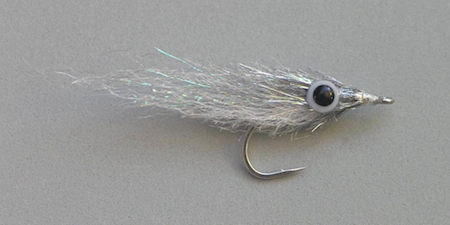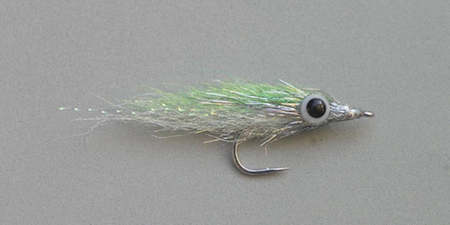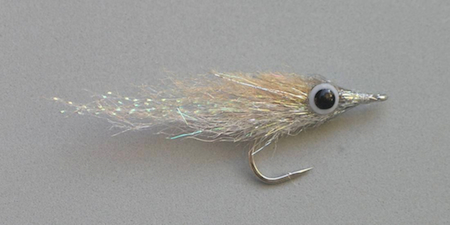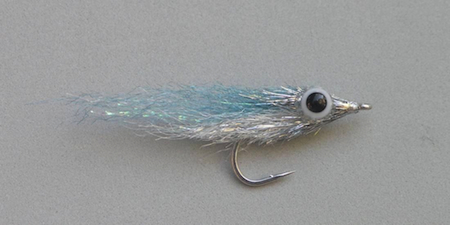 One of the most important fly styles that is often found absent from saltwater anglers' fly boxes are small flies - if you have ever enjoyed success while casting small flies to big fish, you know what we mean! Matching the size of the prevalent baitfish can be critical in many situations, and these small flies from Enrico Puglisi fit the bill! Fish like Snook, Baby Tarpon, Striped Bass, Bonito, Weakfish, and many others frequently feed selectively on small baits, and these flies will help you solve the equation when you find action like this going on. We have also had excellent success fishing these flies to largemouth & smallmouth bass. The Enrico's Micro Minnow flies are pictured above, see below for the slightly larger "Bay Anchovy" fly. Click the photos shown to see closeups.
---

Micro Minnow #2: (2 flies per pack; $8.95) 
Translucent Add to Cart
Chartreuse Add to Cart
Tan 	Add to Cart
Blue	Add to Cart
Light Olive Add to Cart

---
Bay Anchovy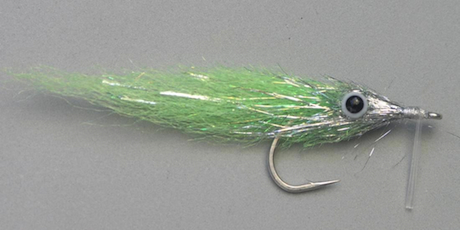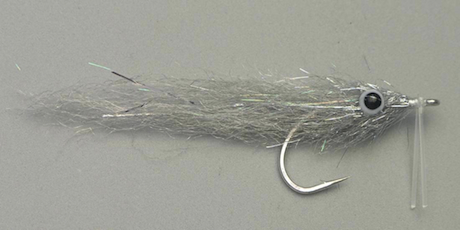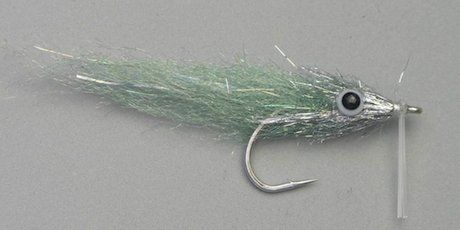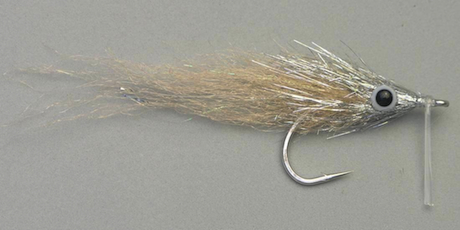 ---

Bay Anchovy #1/0: ($5.99/ea) 
Chartreuse Add to Cart
Gray	Add to Cart
Light Olive Add to Cart
Tan	Add to Cart

Enrico's Micro Minnow and Bay Anchovy flies are tied on Gamakatsu SC15 hooks. Fly design by Enrico Puglisi - tied by Enrico Puglisi LTD. The Micro Minnow fly is approximately 1 1/2 inches (4 cm) long; the Bay Anchovy fly is approx. 2 1/2 inches (6 cm) long long. The Bay Anchovy fly features a double monofilament weedguard. Tied by Enrico Puglisi LTD.
---




TIGHT LINES!
P.O. BOX 362, HOUSATONIC, MA 01236
413 274-6143 * Fax 413 274-0145


SaltwaterFlies.com - Got Backing?

We can help you to choose a fly selection for your needs.
E-mail us at cwindram@SaltwaterFlies.Com.

[Back to the Fly Navigation Page] [Wade Back to the Home Page]