Home | Saltwater Flies | Fly Tying Materials | Saltwater Fly Fishing Accessories
Ordering Instructions, Shipping rates, Your Satisfaction Guaranteed
Saltwater Flies Mainpage | Chris Windram's Saltwater Fly Museum
Enrico's Grass Shrimp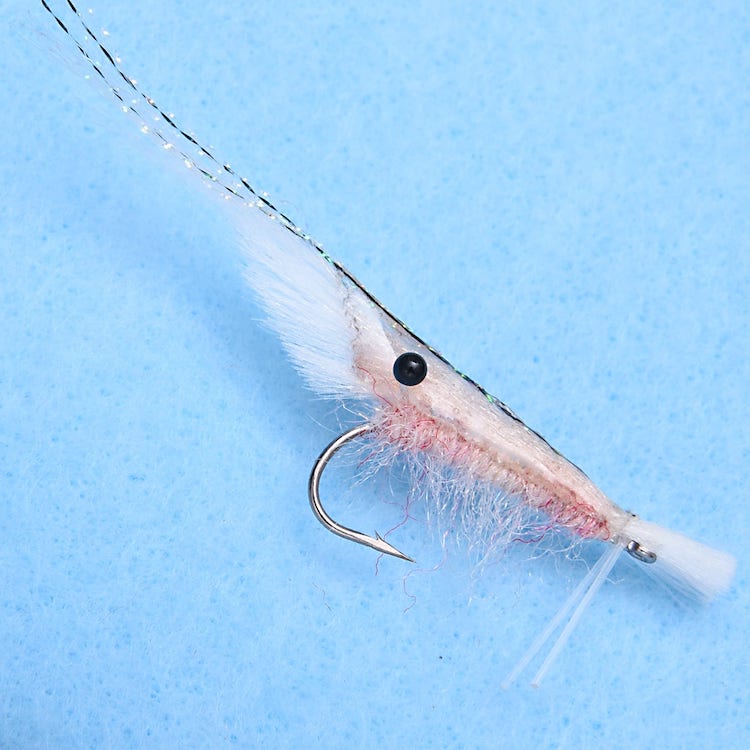 The Enrico's Grass Shrimp is one heck of a sweet fly! Just what the doctor ordered for stripers, snook, weakfish, seatrout, redfish, bonefish, and more. 5 different colors available to match water clarity, bottom type, and gamefish preference. Monofilament weedguard helps reduce snagging in weeds or structure. Pink color is shown in the photo.
---

COLORS:             	SIZE: #1       	PRICE: $7.49ea

Pink		Add to Cart
Transparent	Add to Cart
Tan		Add to Cart

View Cart

Enrico's Grass Shrimp flies are tied on super sharp Gamakatsu hooks, and are approximately 3 inches (7 1/2 cm) in length. Tied by Enrico Puglisi Ltd.
---




TIGHT LINES!
P.O. BOX 362, HOUSATONIC, MA 01236
413 274-6143 * Fax 413 274-0145


SaltwaterFlies.com - Got Backing?

We can help you to choose a fly selection for your needs.
E-mail us at cwindram@SaltwaterFlies.Com.

[Back to the Fly Navigation Page] [Wade Back to the Home Page]