Fly Archives
The patterns shown below were all limited edition patterns that we have offered over the past years at Saltwaterflies.com, but which are no longer available. It should be noted that all of the saltwater flies that we sell are crafted by hand, and are often in limited supply. We have archived these flies here just for fun, and as a reference for anyone who might wish to tie some.
---
TNT Baitfish - Boom! (tied by Taylor Topliffe)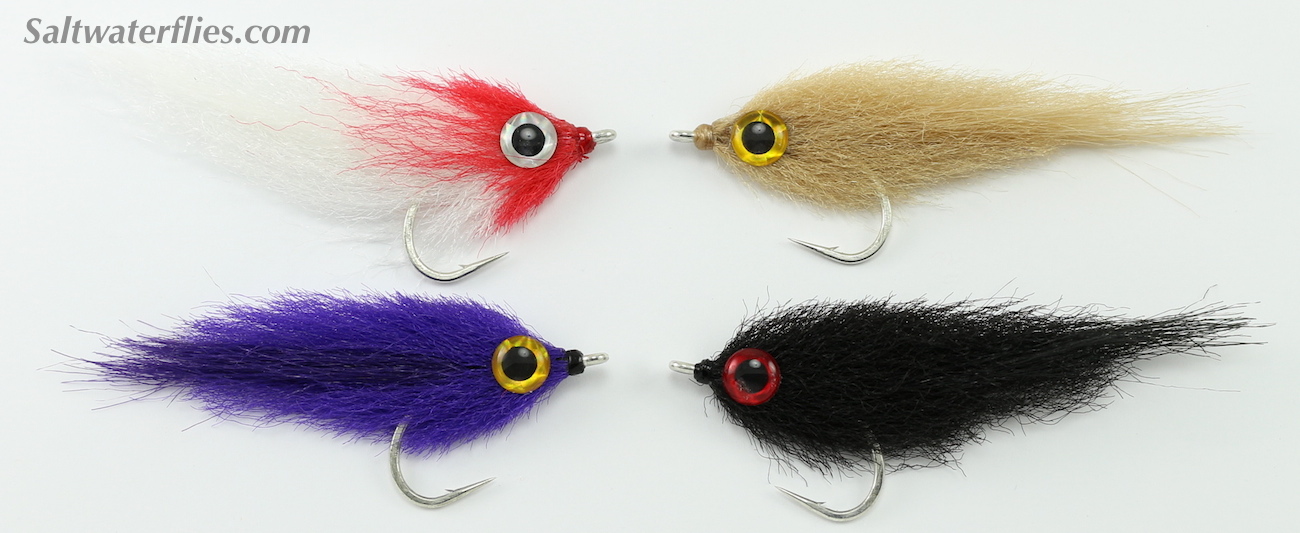 Sold Out July, 2021
---
---
Hoo Fly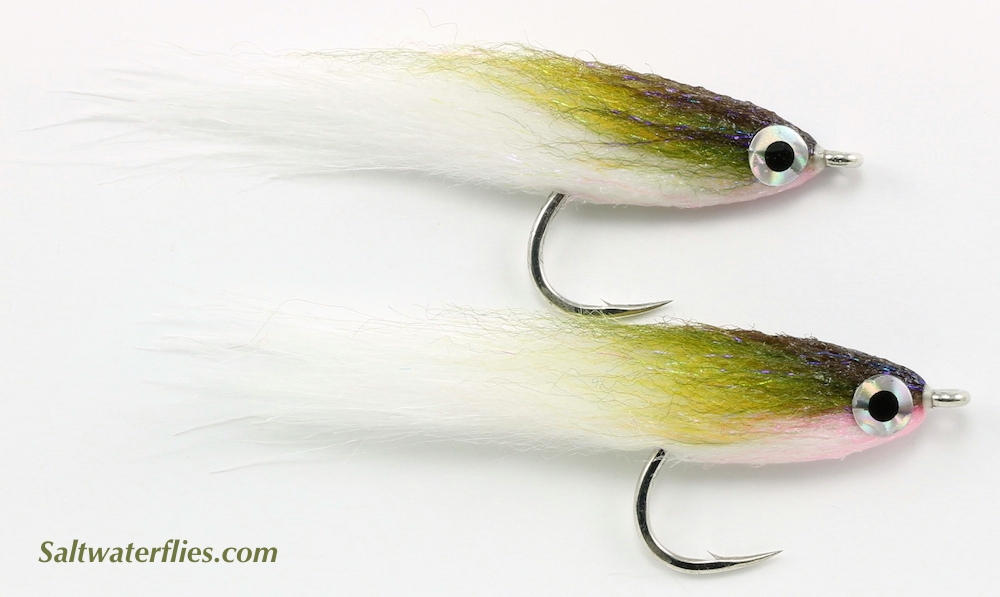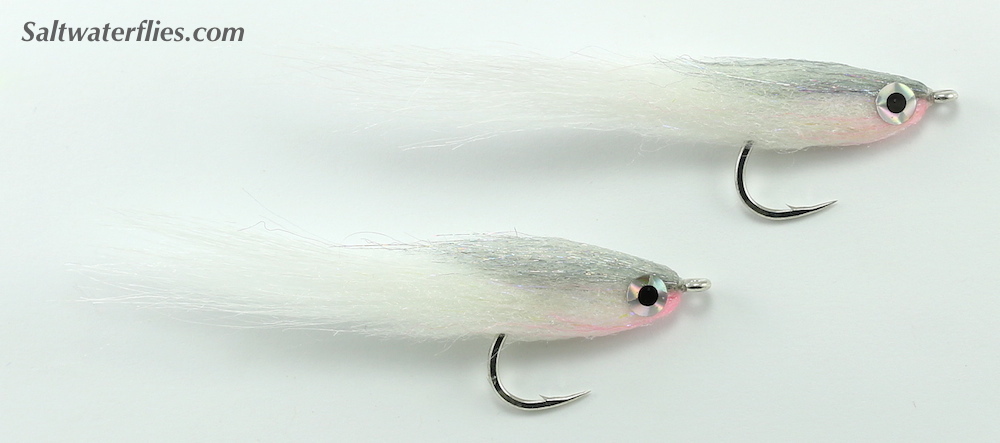 Sold Out June, 2021
---
---
Ragin' Craven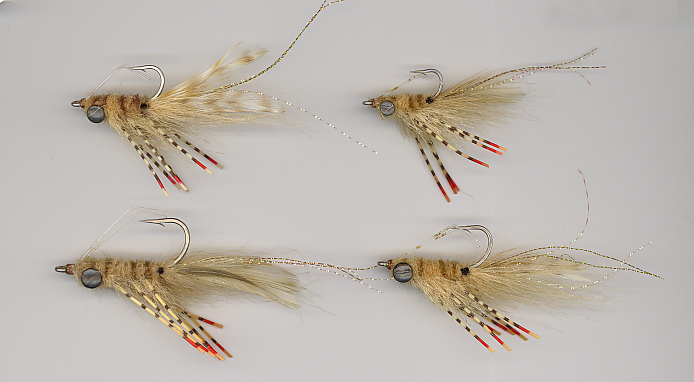 Sold Out December, 2020
---
---
Swimming Shrimp
Glen Mikkleson's "Swimming Shrimp" was pretty neat!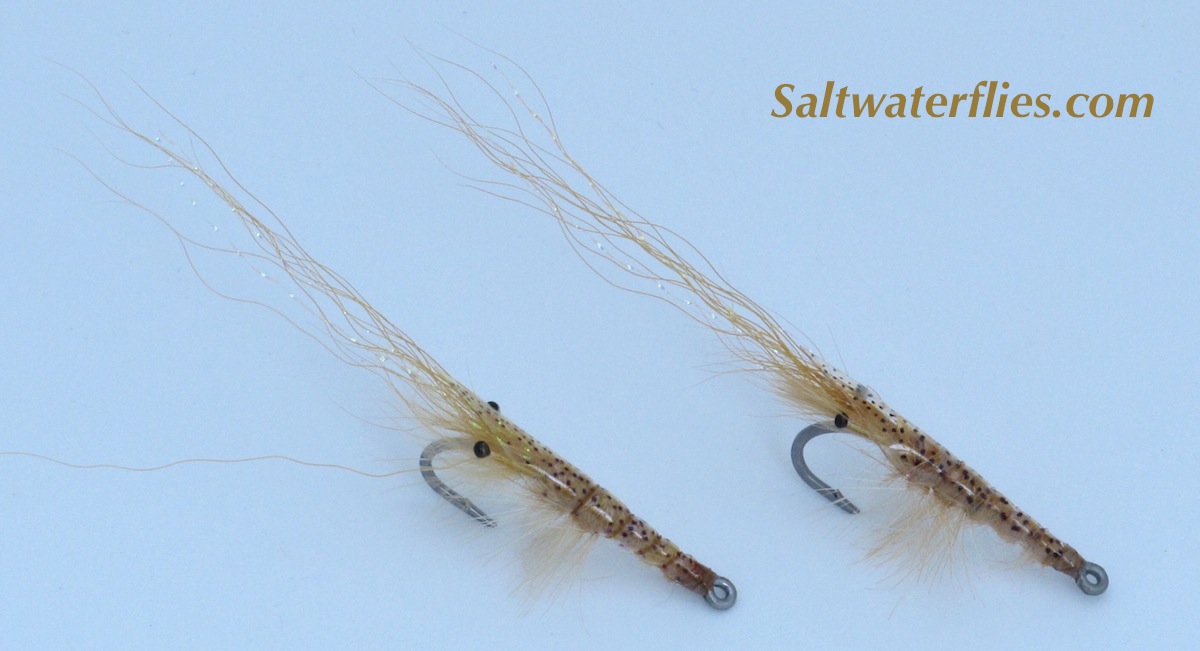 Sold Out November, 2017
---
---
FPF Tube flies
These were big FPF tube flies for offshore... "Mean Joe Green" and Pink Wahoo colors.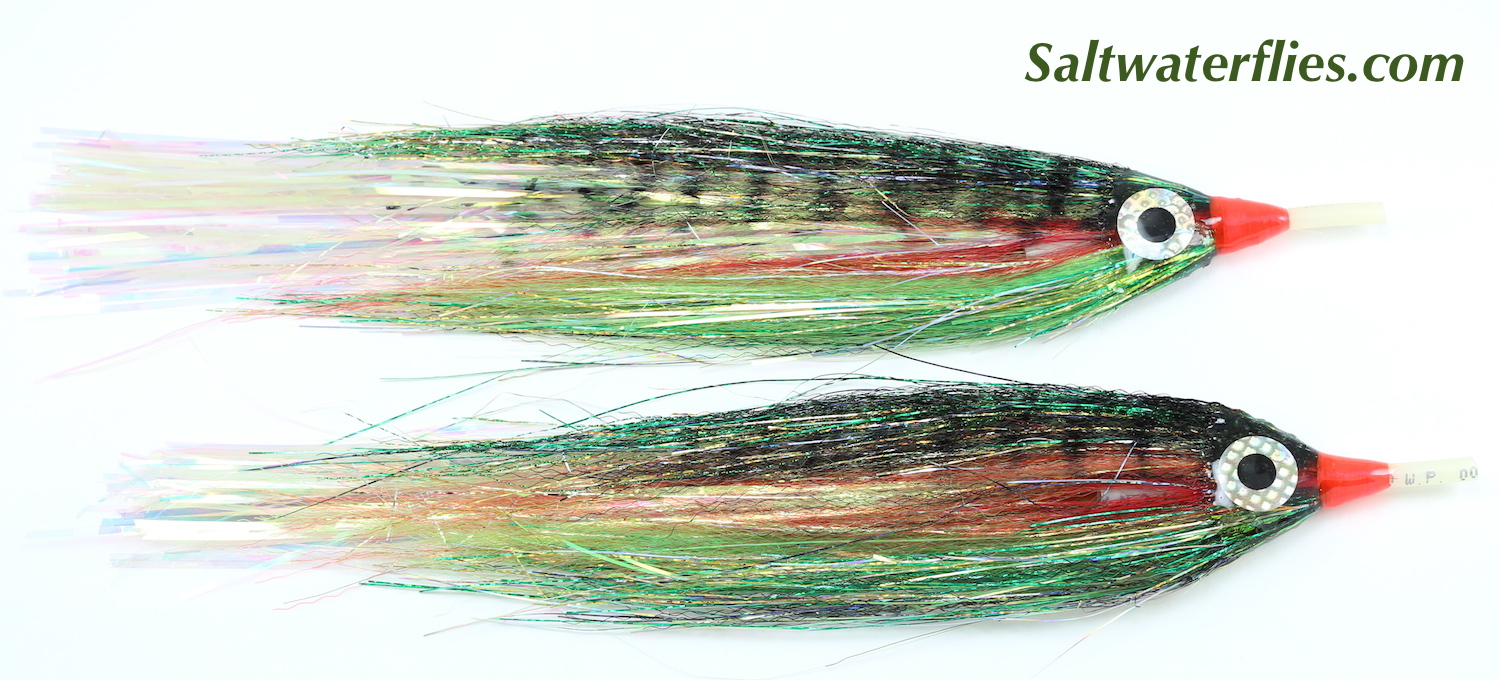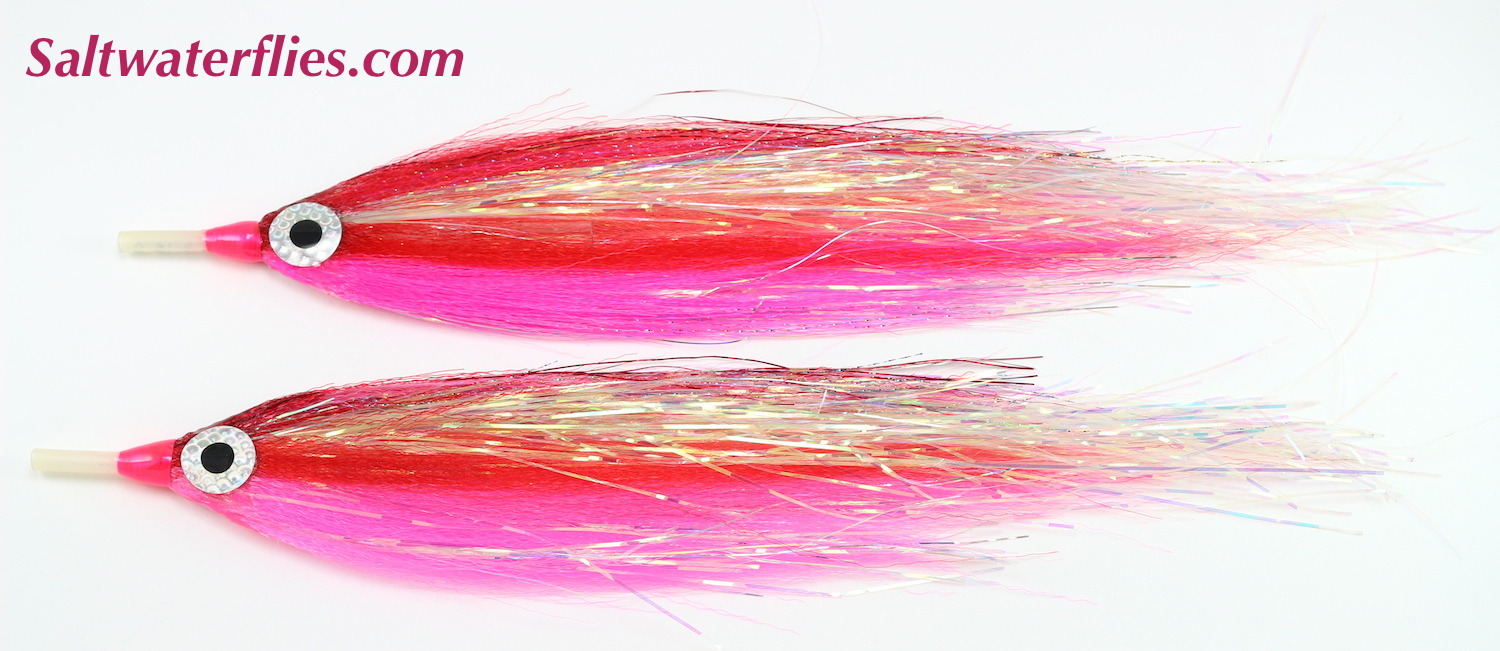 Sold Out November, 2017
---
---
Skeeter
Glen Mikkleson's "Skeeter"... a fine little fly to fish for stripers, bonito, or false albacore feeding on small baits.
This tiny epoxy fly is just about two inches long... great for imitating small silversides, bay anchovy, rainbait. The wing is Bucktail and Krystal Flash, the body is acrylic or epoxy over tinsel braid.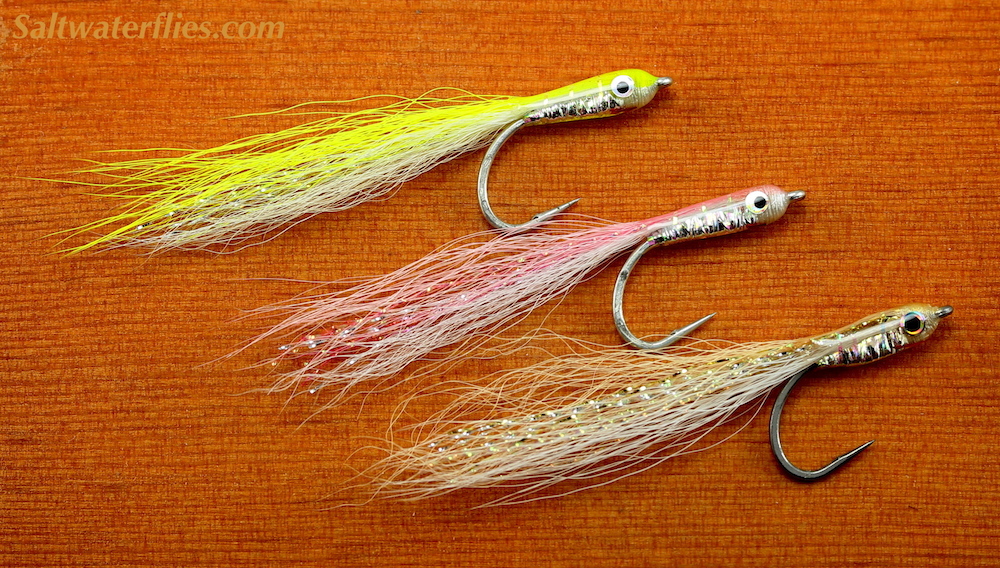 Sold Out September, 2017
---
---
"Bony" Sand Shrimp
The Bony Sand Shrimp Bonefish Fly... simple, sweet little bug for fooling bones. Tail made from Craft Fur, with a body made of Enrico's "Foxy Brush" in the 1.5 inch size.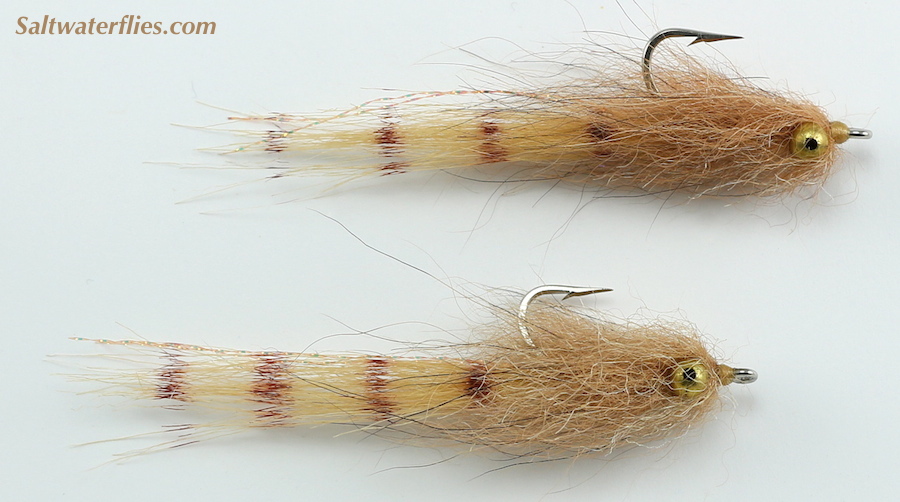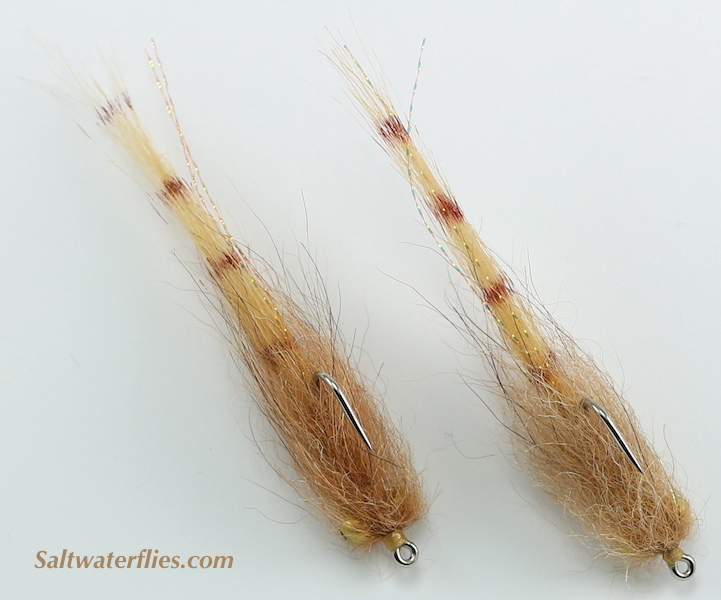 Sold Out May, 2017
---
---
Couch's EC Baitfish
Bill Couch's "EC Baitfish" are some really nice deceiver-style baitfish imitations that we used to offer. All styles are sold out.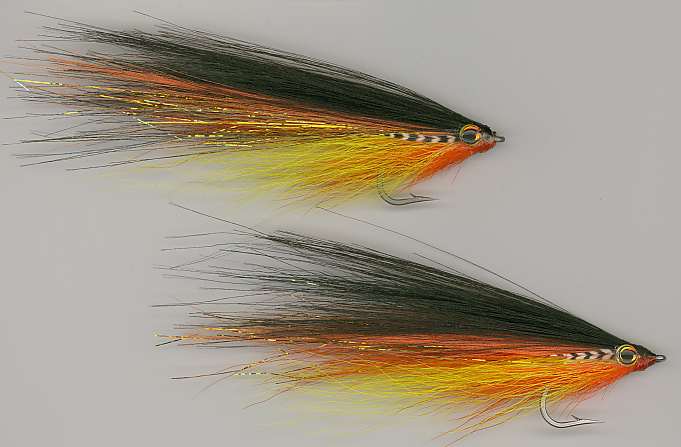 Sold Out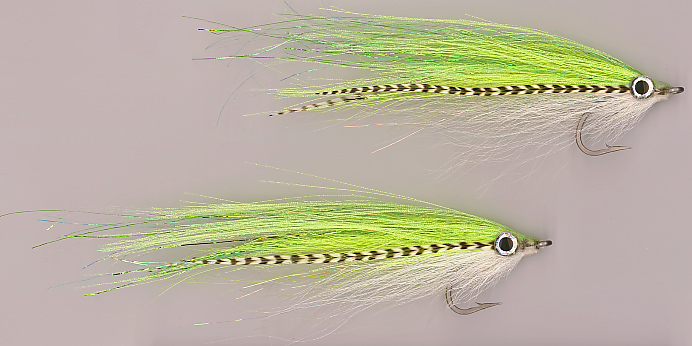 Sold Out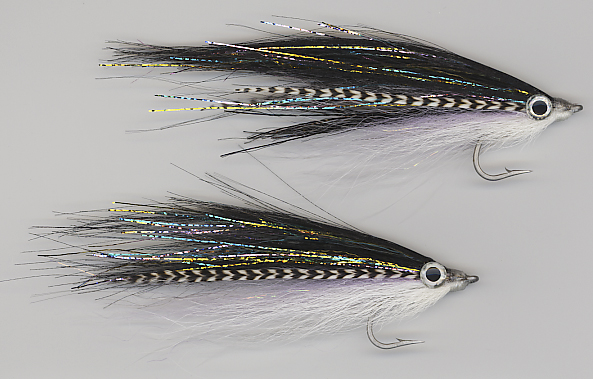 Sold Out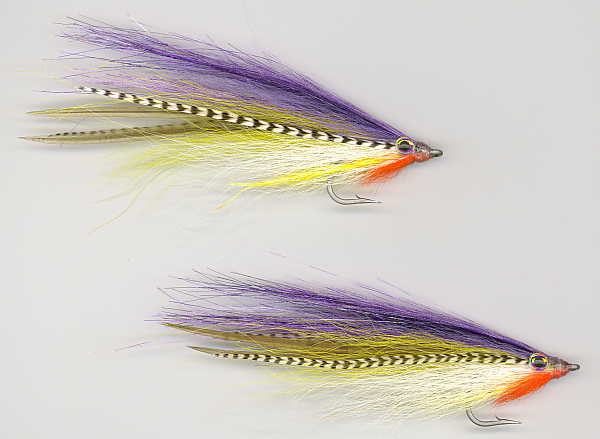 Sold Out
---
---
Scott's Silversides
Scott's Silversides is a perfect imitation of a Silversides, a top quality fly tied by a master craftsman! This fly has been featured in many publications over the years, and is often referred to as simply the "Scotty Fly". A deadly fly for striped bass, false albacore, snook, baby tarpon, and more. This is a classic surf candy style epoxy fly, very nicely tied.
Sold Out
Scott's Bay Anchovy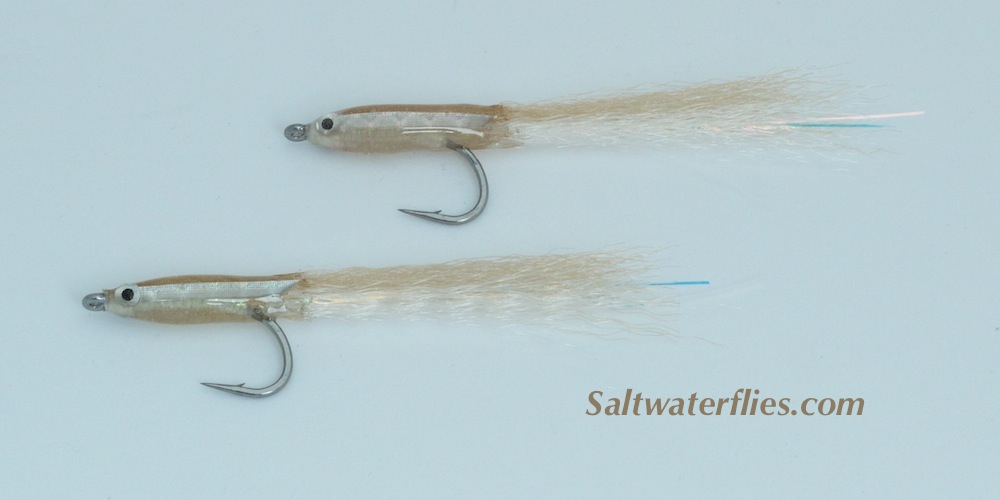 Sold Out




TIGHT LINES!
P.O. BOX 362, HOUSATONIC, MA 01236
413 274-6143 * Fax 413 274-0145


SaltwaterFlies.com - Got Backing?

We can help you to choose a fly selection for your needs.
E-mail us at cwindram@SaltwaterFlies.Com.

[Back to the Fly Navigation Page] [Wade Back to the Home Page]