Home | Saltwater Flies | Fly Tying Materials | Saltwater Fly Fishing Accessories
Ordering Instructions, Shipping rates, Your Satisfaction Guaranteed
Saltwater Flies Mainpage | Chris Windram's Saltwater Fly Museum
Mantis Shrimp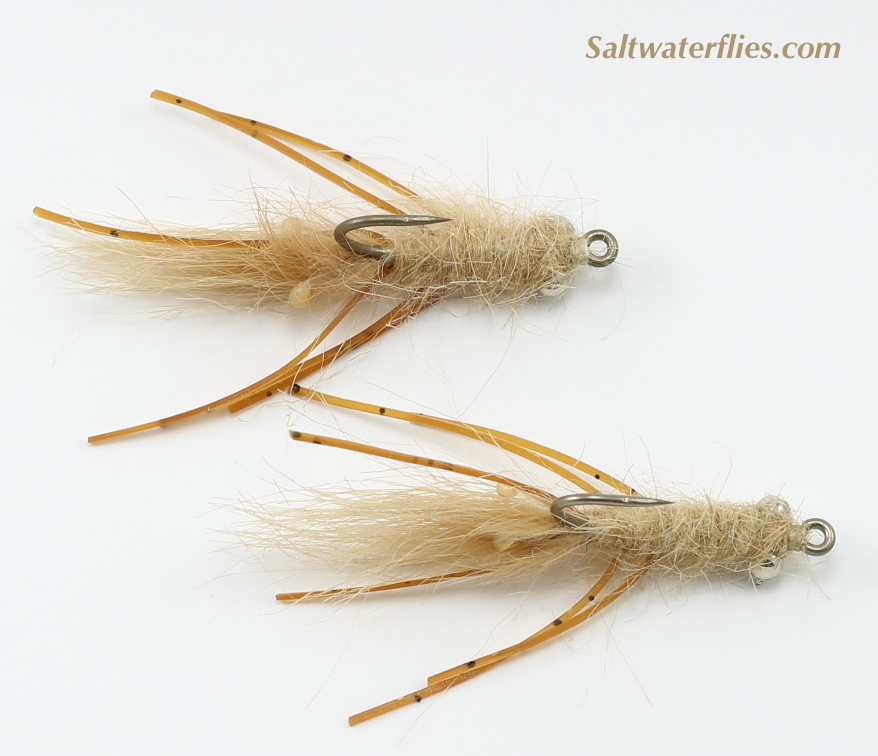 Bob Veverka's Mantis Shrimp is an important modern bonefish fly, which has quickly become a top producing pattern for a wide variety of locations. This subtle fly features soft synthetic "fur" and sili legs, which create a whole lot of action in the water, prodding spooky bonefish to pounce! Great for hard-fished areas, or places where fish shy away from overly bright or shiny patterns. This pattern is also often referred to as the "Cuban Shrimp"... Excellent pattern for Bahamas, Cuba, South America - almost any location really.

COLORS:				SIZES: 6, 4 ,2 	$4.99/ea

Mantis Shrimp Tan #8	Add to Cart
Mantis Shrimp Tan #6	Add to Cart
Mantis Shrimp Tan #4	Add to Cart 
Mantis Shrimp Tan #2	Add to Cart

These Mantis Shrimp patterns are an excellent addition to any bonefish angler's box. Designed by master fly tier Bob Veverka (www.bobveverka.com), this pattern is a step up from more "old-fashioned" patterns like the Crazy Charlie, etc, and more useful in areas where bonefish are heavily fished or have seen many flies. On a side note, Bob Veverka is the author of "Innovative Saltwater Flies", which we highly recommend (it's out of print, but grab a copy for sure if you find one!) To see a short article about the development of this pattern, click Here (external link - use your browser's "back" button to return to Saltwaterflies.com).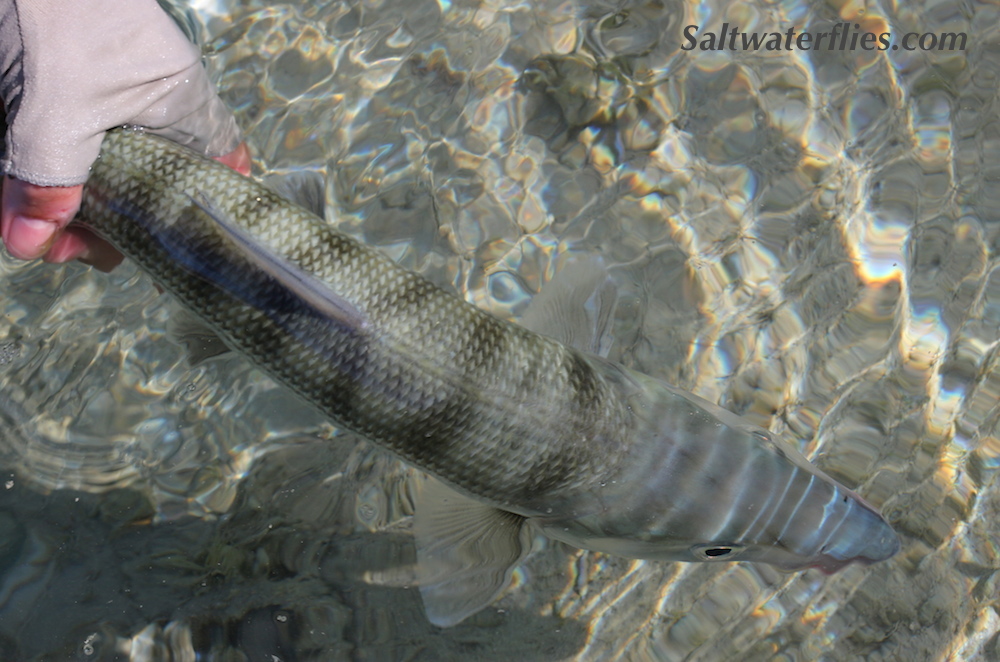 Releasing a Bonefish
---
Note: All of the Saltwater Flies that we sell are handcrafted items - some small variations in size, color, or shape from the flies pictured here are possible. We guarantee your satisfaction with any fly purchased from us - if any fly you order from us does not meet your expectations, you may return it (unfished!) for a full refund.
---




TIGHT LINES!
P.O. BOX 362, HOUSATONIC, MA 01236
413 274-6143 * Fax 413 274-0145


SaltwaterFlies.com - Got Backing?

We can help you to choose a fly selection for your needs.
E-mail us at cwindram@SaltwaterFlies.Com.

[Back to the Fly Navigation Page] [Wade Back to the Home Page]