Home | Saltwater Flies | Fly Tying Materials | Saltwater Fly Fishing Accessories
Ordering Instructions, Shipping rates, Your Satisfaction Guaranteed | Site Map
Our Viewers' Photographs
Fly Tier Theo Bakelaar from Holland enjoyed some stateside striper fishing in November of 2002. Theo ties his striper flies using actual Eel skin - we have seen his flies at the International Fly Tier's Symposium held in Somerset, New Jersey each year, and we can vouch for the fact that Theo's eelskin flies have incredible action in the water (as well as a natural fish-attracting scent!).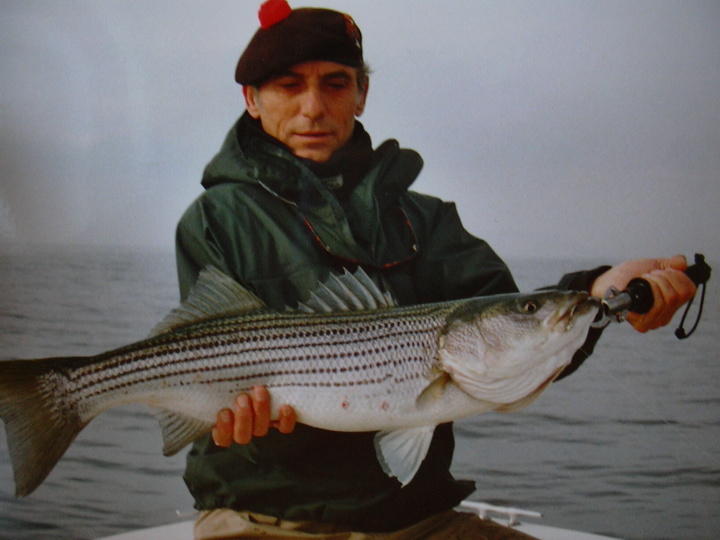 If you look carefully, you can see Theo's eelskin fly draped over the lip of this striped bass.

All of the photos on this page were submitted by our viewers. A special thanks go out to everyone who contributed a photo.
---
More Viewer Submitted Photos of saltwater fish and fly fishing!
---