Home | Saltwater Flies | Fly Tying Materials | Saltwater Fly Fishing Accessories
Ordering Instructions, Shipping rates, Your Satisfaction Guaranteed | Site Map
Our Viewers' Photographs
Photos submitted by Peter McCarthy.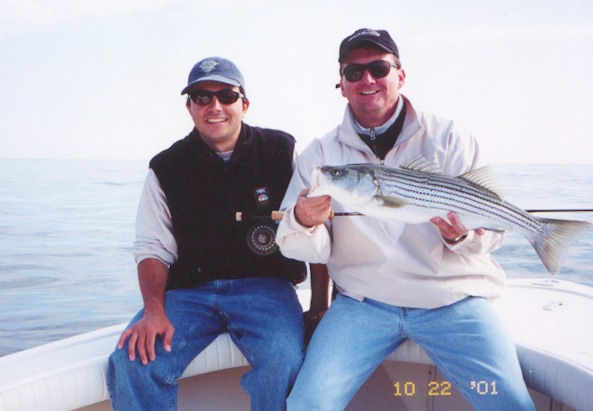 Peter McCarthy holds a very nice fly rod striper taken at Montauk while fishing with his friend Matt Spengler. Photo: Jim Hull.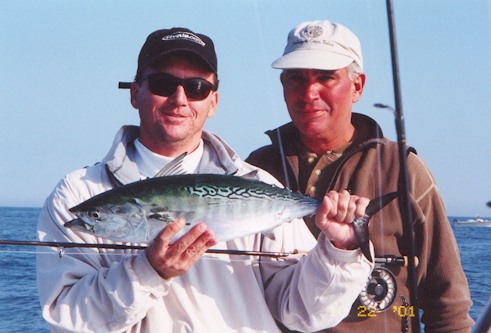 Peter McCarthy and Jim Hull with a false albacore. Photo: Matt Spengler
All of the photos on this page were submitted by our viewers. A special thanks go out to everyone who contributed a photo.
---
More Viewer Submitted Photos of saltwater fish and fly fishing!
---