Home | Saltwater Flies | Fly Tying Materials | Saltwater Fly Fishing Accessories
Ordering Instructions, Shipping rates, Your Satisfaction Guaranteed
Saltwater Flies Mainpage | Chris Windram's Saltwater Fly Museum
Banded Scampi / Bonefish Scampi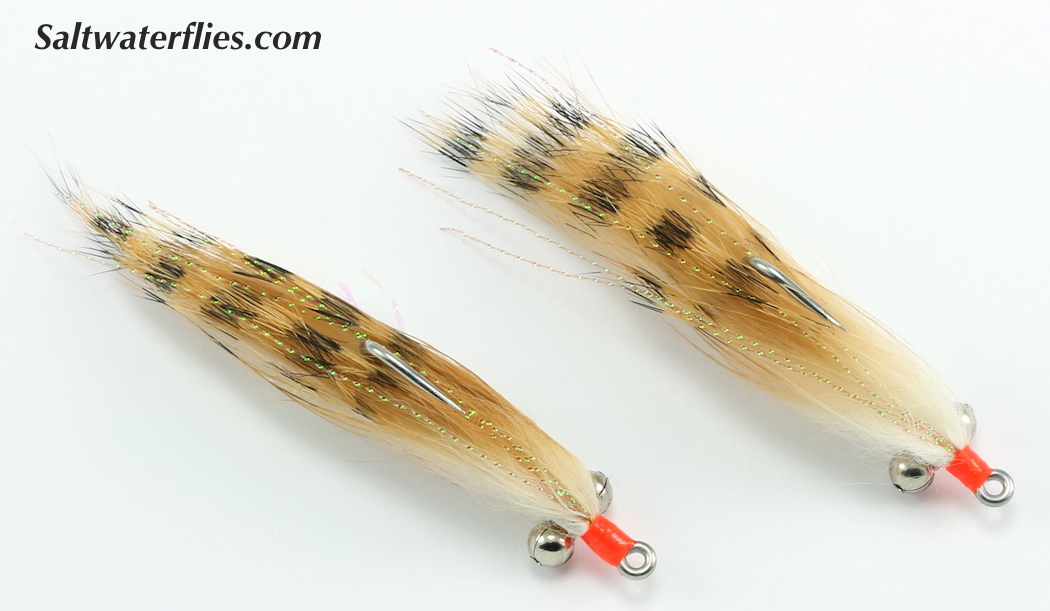 Banded Scampi
This fly is tasty! With it's pearly body for subtle flash, and a rabbit fur wing for action, the Bonefish Scampi is simplicity itself - this fly has all of the things we look for in a productive bonefish pattern. Having bonefish flies in a variety of weights helps anglers cover all water conditions, and this fly is tied in two versions - one with lead eyes (heavier weight) or bead chain eyes (lighter weight) to help anglers keep the fly right in the strike zone. This fly in the Lead Eye is also a nice imitation of a Mole Crab for surf perch, croakers, flounders, etc. Recently added is the "Banded Scampi" shown above (click photo to see side view) - see below for the original Bonefish Scampi.
---

COLORS:				SIZES: 2,4,6	

Banded Scampi (Bead Chain Eye): (shown above) 5.25/ea
#2 Tan	Temporarily out of stock
#4 Tan	Add to Cart

Bonefish Scampi (Bead Chain Eye): (shown below) 4.75/ea
#4 Tan	Add to Cart
#4 Pink Add to Cart

#6 Tan	Add to Cart
#6 Pink	Add to Cart 

Bonefish Scampi (Lead Eye):
#2 Tan	Add to Cart
#4 Tan	Add to Cart
#4 Pink	Add to Cart

The "Tan" Bonefish Scampi features a hot red nose for added color, 
and the "Pink" fly features the traditional Pink "Gotcha" style nose color, 
along with just a bit of pink fur dressing on top of the fly - otherwise these are all essentially tan colored flies. 
See photo below - the two flies on the left side of the photo are the 
Bonefish Scampi with bead chain eyes; Pink is on the top and Tan is on the bottom. 
The two flies on the right hand side are the lead eye version in the Tan color.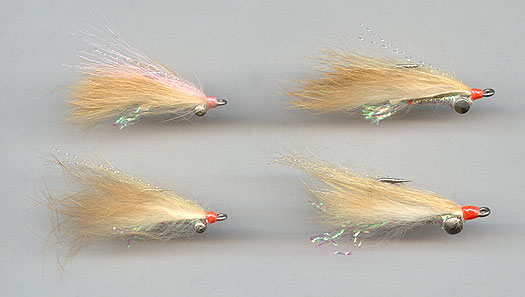 Bonefish Scampi
The Bonefish Scampi fly design is by Henry Cowen - tied by Umpqua Feather Merchants. Similar patterns: Gotcha / Bunny Gotcha etc, Christmas Island Special.
---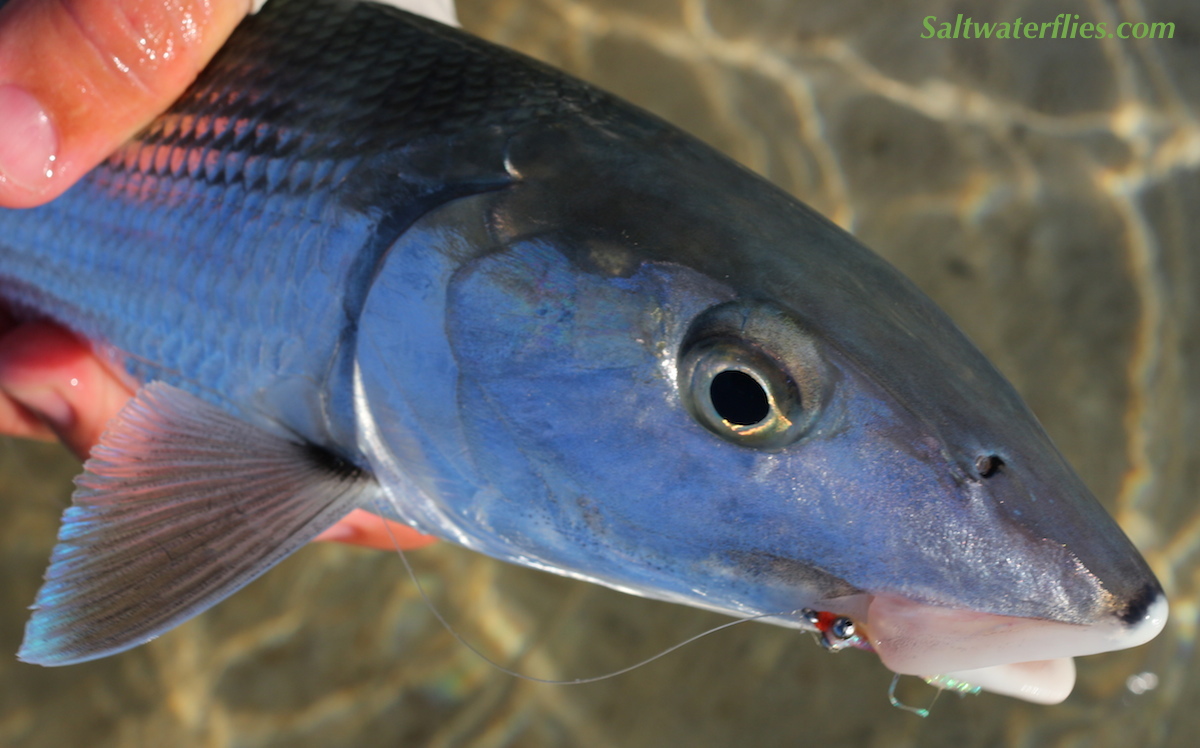 This Bonefish sampled the Scampi. Photo: Chris Windram / Saltwaterflies.com
---




TIGHT LINES!
P.O. BOX 362, HOUSATONIC, MA 01236



SaltwaterFlies.com - Got Backing?

We can help you to choose a fly selection for your needs.
E-mail us at cwindram@SaltwaterFlies.Com.

[Back to the Fly Navigation Page] [Wade Back to the Home Page]